Personal Brand, Wedding, and Dog & Equine Photography that creates memories for a lifetime.
Make a lasting impression with beautiful images in Aberdeen, Aberdeenshire and beyond.
Finding the right photographer is essential to feeling empowered in front of the camera.
A photography session should always feel comfortable. It should be relaxed, natural, and unobtrusive, to capture who you really are.
Do you need images that tell your story – professionally or personally – in an authentic, natural, and beautiful way?
Whether you need an Aberdeen Photographer for:
You've come to the right place.
Let's create an exceptional, personal photography experience that is right for you.

PERSONAL BRAND PHOTOGRAPHY
Bring your brand to life with stunning photographs that show what you do, and really help your personality shine.

WEDDING PHOTOGRAPHY
Fall in love all over, with images that tell your love story and capture every moment from your joyful wedding day.

DOG & EQUINE PHOTOGRAPHY
Precious photographs with the animal you love most. An experience and memories that you will treasure for life.

WORKSHOPS & 121 TRAINING
Learn how to use your camera, and improve your photography skills with a workshop or 121 mentoring.
Who am I?
Hi, I'm Iska – it's great to meet you.
I'm an award-winning Aberdeen photographer, but I work across Aberdeenshire and beyond. Just tell me where you want your shoot to take place – I'm always up for an adventure!
A photography shoot should create memories that make you smile, not leave you feeling self-conscious.
My biggest passion is working with people like you to help push past your fear of the camera, resulting in images you will love and cherish forever.
"Photography is the art of making memories tangible"
– Destin Sparks

BLOG POSTS
Check out my latest work and learn more about what photography can mean for you.

TESTIMONIALS
Will you be my next happy client?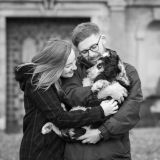 Ralphie
Rebecca and Andrew
I could not recommend Iska enough. She photographed our furbaby Ralphie as a puppy and at a year old. It's hard to convey in words just how beautiful the images that Iska took are! Iska is lovely and easy to get along with, we really gelled with her and have now even booked her for our wedding!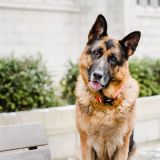 Eddie
Lisa Harris
Iska is a fantastic photographer, she made the process great fun from start to finish. I have used her for both equine and dog sessions and the ideas she has are brilliant. Most recently she photographed my German Shepherd Eddie in Aberdeen and the photos are beautiful.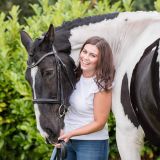 Buster
Kate and Tamzin Marshall
My daughter Tamzin and I had the pleasure of seeing Iska working her magic during our photo session with our horse Buster. We would certainly recommend Iska, she is a very professional and talented photographer, lots of patience too. We just adore the photos she took of our boy Buster.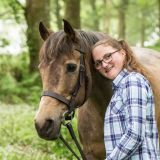 Josie
Claire Milne
We are delighted with the photos Iska took of our pony they are a treasured keep sake , she was both friendly and professional with great attention to detail and she made us feel at ease. Iska is clearly experienced with animals and knew how to get the best from them and their owners.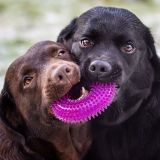 Jennifer Brown
Dog Photography
Iska had the ultimate challenge photographing my labradors (all five of them) on a snowy day in December. She captured some amazing images which I will now treasure for years to come. It's clear to see how much time and dedication she puts into her work from the unique quality of her photographs. Extremely professional service who I would highly recommend.