Wedding Photography
CAPTURING THE TREASURED MOMENTS IN A RELAXED AND NATURAL STYLE
ABERDEEN WEDDING PHOTOGRAPHY
Are you looking for a professional wedding photographer who can reflect the joy, happiness and the fun of your wedding day?
I love photography, weddings, and seeing people happy. Photographing happy people at weddings is the best job in the world. It is so much fun, it has taken me to beautiful venues and allowed me to meet so many amazing people literally having the best day of their lives, it really is incredible and I absolutely love it!
Let me help you capture every moment of your wedding day and create a beautiful selection of images telling your love story.
Let's chat!
I'd love to hear all about you and your wedding plans
"Once in a while, right in the middle of an ordinary life, love gives us a fairy tale."
MELLISSA BROWN

Your wedding day is a day full of emotion and will be one of the most memorable days of your life.
Together we will create a collection of images, that when you look back will transport you right back to your special day!
I will be there to ensure that this wonderful day of yours becomes a collection of beautiful images telling your love story. Always pushing the photographic boundaries, giving you wedding photography of the highest possible standard.

You could describe my style as creative, relaxed and informal with a bit of fun. My aim is to be as unobtrusive as I can and capture the essence of your wedding day; no detail or emotion goes unnoticed.
I love combining spontaneous reportage photography with the best of directed formal groups and fine art imagery, all helping to create the unique story of your wedding. ​
Not convinced yet?
THEN TAKE A LOOK AT OTHER WEDDING CLIENTS AND LETS CHAT…

Testimonials
Will you be my next happy client?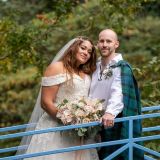 Cassie and Stuart
Johnstone Gardens
Iska was a total dream to work with. She has a lovely personality that makes you feel 100% comfortable. As we got married doing covid it was a bit chaotic, she was incredibly supportive and just pitched in to help out. Her service is incredibly personal and she is so accommodating and professional. She was a huge part of making out day special. We both HATE our pictures being taken, she made it very easy for us and we love her work! She will be our forever photographer and I highly recommend her above anyone else!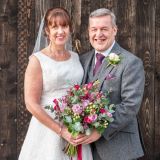 Fiona and Stephen
Logie Country House
Iska was fantastic from our first meeting to our last. On the wedding day she made getting our photos taken, which I really don't like, fun and relaxed. During the ceremony, we didn't even notice her taking photos. Last-minute we decided to have a second photographer. On looking at our photos we would have missed out on so many shots if we hadn't opted for a second photographer so would highly recommend two photographers for your big day.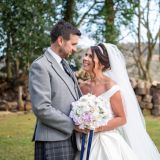 Darrelle and David
Norwood Hall Hotel
Iska photographed our wedding right before the lockdown in March 2020. The day went amazing and Iska captured it perfectly she was so lovely to have around and made us feel comfortable! We have 2 young boys who weren't always keen to have their photo taken but she somehow managed to catch so many gorgeous photos of them both and of us all as a family! We feel so grateful that we got our day and so happy that Iska was part of that for us! We would 100% recommend Iska for any photography needs, Our photos are absolutely stunning.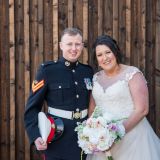 Hannah and Glen
Logie Country House
My wife and I had Iska as our photographer for our wedding (Mar 20) and right from the start she could not have been more helpful. Iska has a wonderful personality and is easy to get on with, which made us feel comfortable and relaxed. Which I feel is a must when choosing a photographer to be there on such an important and special day. We opted for a second photographer (Sian) which we highly recommend! We wanted to capture everything and also wanted a lot of natural shots. Well we have not long received our beautiful USB with all of our photos. The quality is spot on! Iska and Sian managed to capture everything we could have wanted and more. My wife and I could not recommend Iska highly enough to be your photographer for any occasion.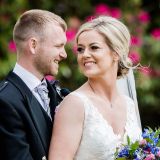 Karen and Darren
Meldrum House Hotel
What can I say – Iska is a total pro. She made us feel at ease the entire time and actually made the "posed" photos so much fun. Not to mention the candid photos she also captured throughout the day, amazing! We are just delighted with our pictures, couldn't have wished for a better photographer to capture our forever memories. Thank you so much! xx

Psssssst…. I'll tell you a secret!
I love to collaborate with other wedding local suppliers
I have teamed up with a few amazing local wedding suppliers to bring you a few fabulous wedding and exclusive collections.
Giving you the best of wedding photography alongside personal training, wedding flowers, and bagpipes.
Head over to the Wedding Specials page to find out more.