10 reasons why you should book a professional dog and equine photographer
BY ISKA BIRNIE PHOTOGRAPHY – ABERDEEN/SHIRE
We take loads of photos on our mobile phones already! Why should we book a professional photographer to photograph our animal?
That's a question a lot of people ask me when they hear that I am a professional dog and equine photographer. The answer is easy because your dog or horse is part of the family and deserves amazing photographs, showing their unique personality and character.
Here are my top 10 reasons, why you should consider booking a professional dog and equine photographer to photograph your furry friend!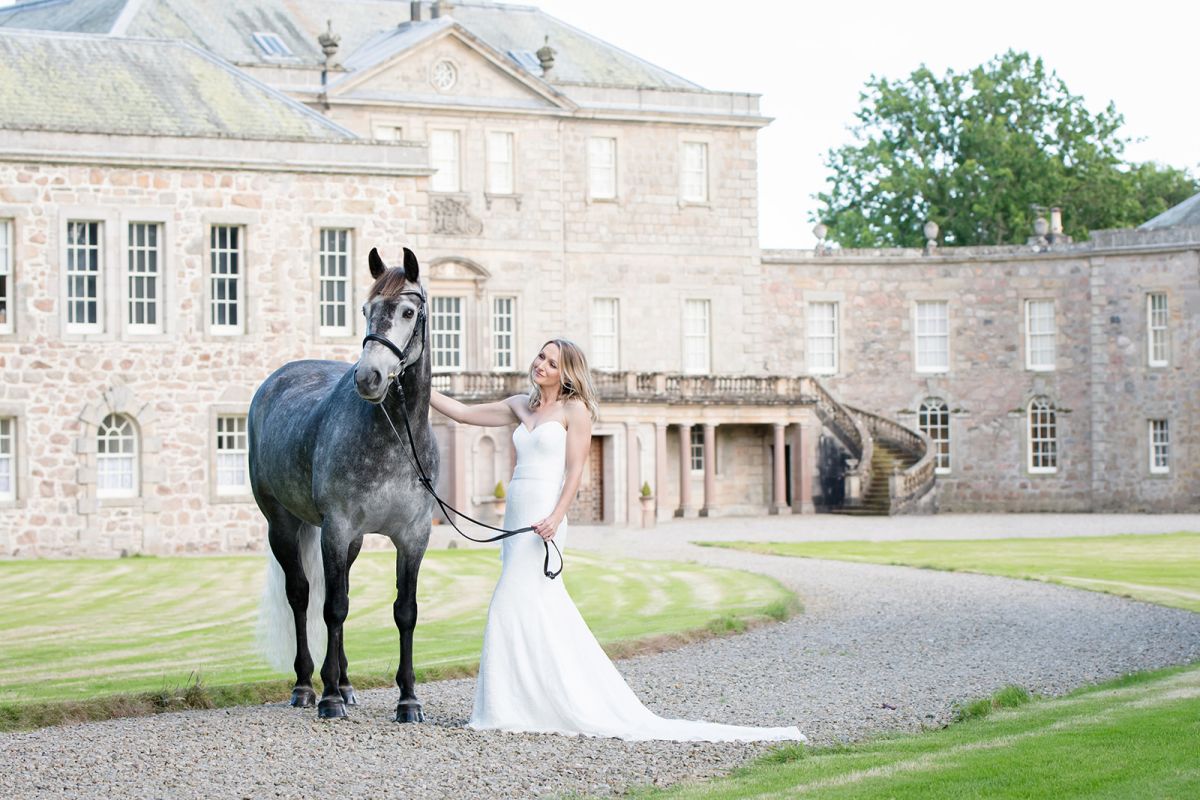 1. They don't stay puppy or foal for very long!
We all melt when looking at photos of baby animals. It's the sweetest thing ever and we often wish that we could go back in time and have them that little again. They grow up so fast! Can you remember your dog or horse as a baby – all cute and clumsy, sleeping or playing, discovering the world through their eyes? How much do you wish you had high-end photos, with great light, keeping all the details and softness and capturing their personality?
Let me help you capture the early stages so that you can remember this phase of their life when your furry friend becomes an adult and eventually a senior. This is the sweetest and most innocent phase of your pet's life, and before you realise it, they will be all grown up.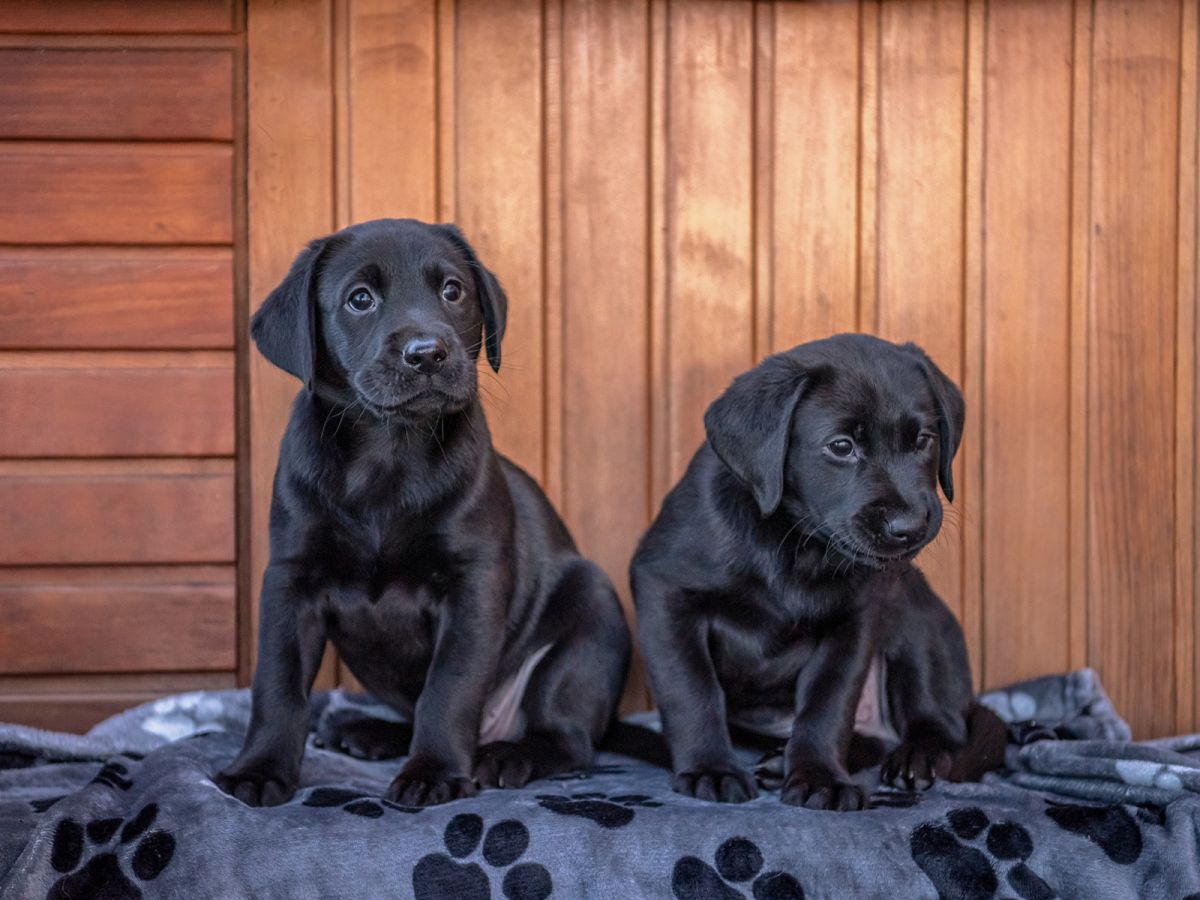 2. You can be in the photos!
You'll probably have loads of photos of your dog or horse on your phone or camera. But my guess is, that you aren't in any of the photos. Our animals have such a special place in our hearts, so why not invest in a photo session and let me help you create beautiful portraits of the bond and relationship you share.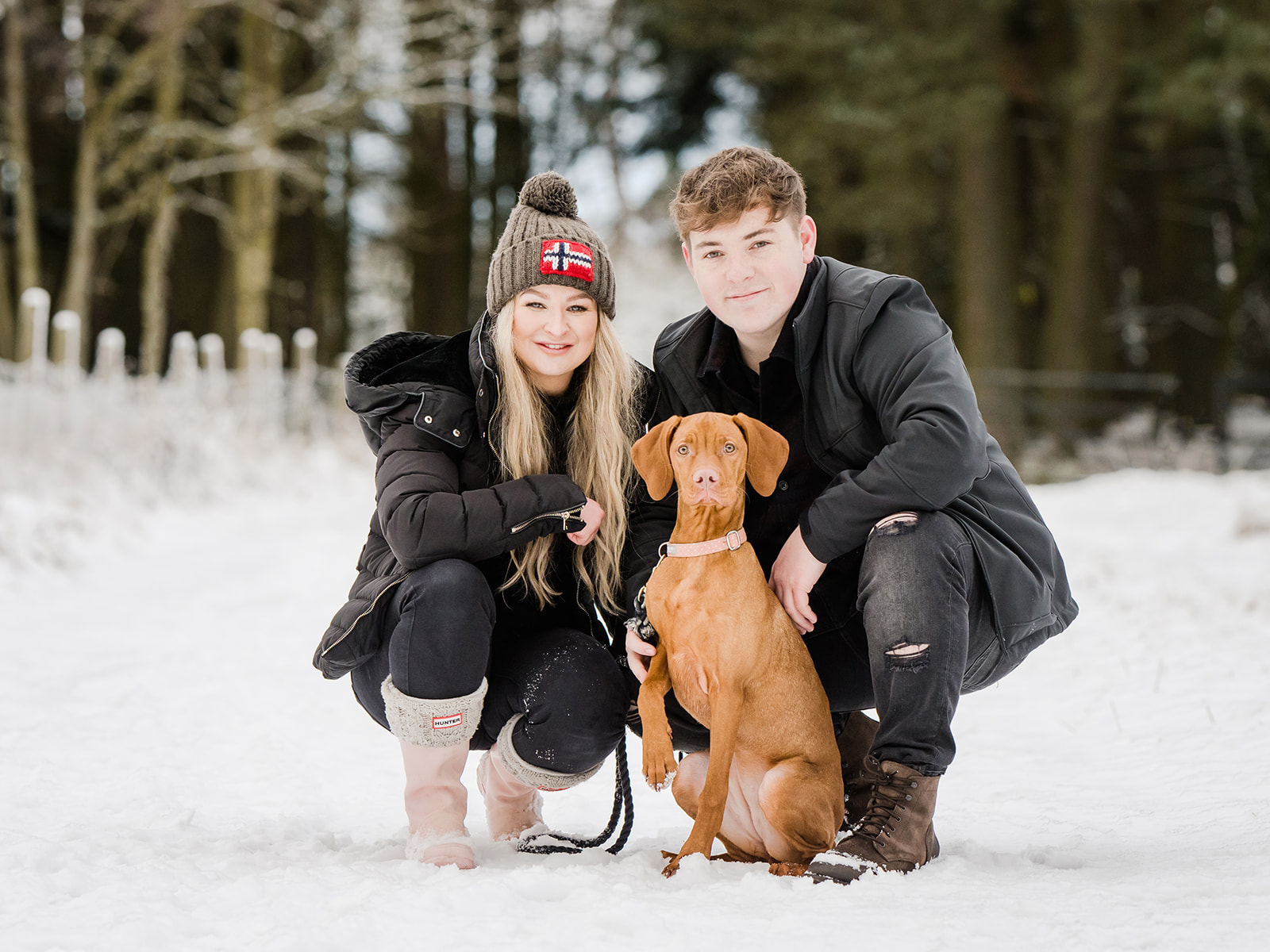 3. Capturing Action and Motion
I don't know about you, but I love watching dogs playing and horses moving (whether that's ridden or at liberty). It can be challenging to photograph dogs and horses in action! They move so fast and are very active animals.
If you book me to photograph your dog or horse, you'll get the peace of mind that through my years of experience, skills, knowledge of animal behaviour and equipment, I will create beautiful images of your active furry companion. No more blurry photos or missed moments…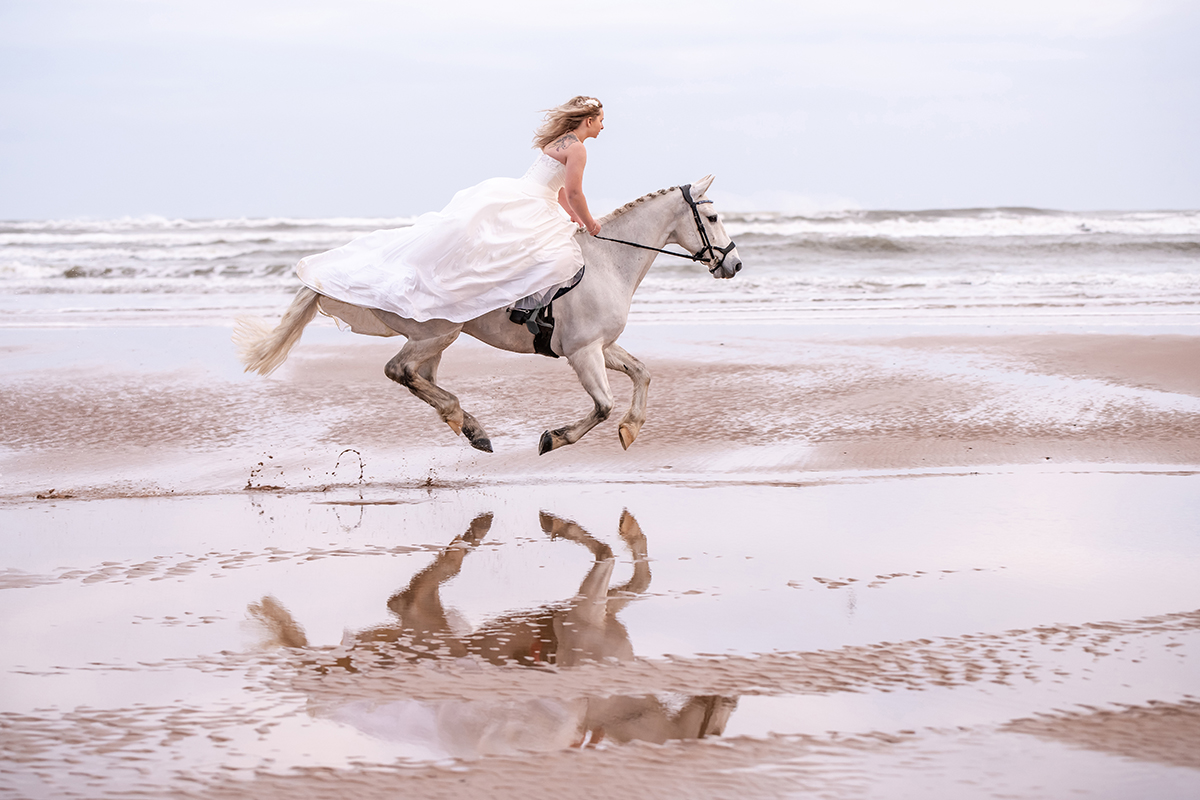 4. Their time with us is too short
We never know the true value of a moment until it becomes a memory. ​It's a sad fact that at some point we will have to say goodbye to our beloved furry friends and it is one of the most heartbreaking moments in our lives.
I am very passionate about photographing senior or ill dogs and horses and create forever lasting memories for their owners. These sessions can be emotional at times, but they are so important and 100% worth it! Together we will create beautiful images to remember and celebrate your dog or horse. I will give you all the space you need and am here if you need a shoulder to cry on.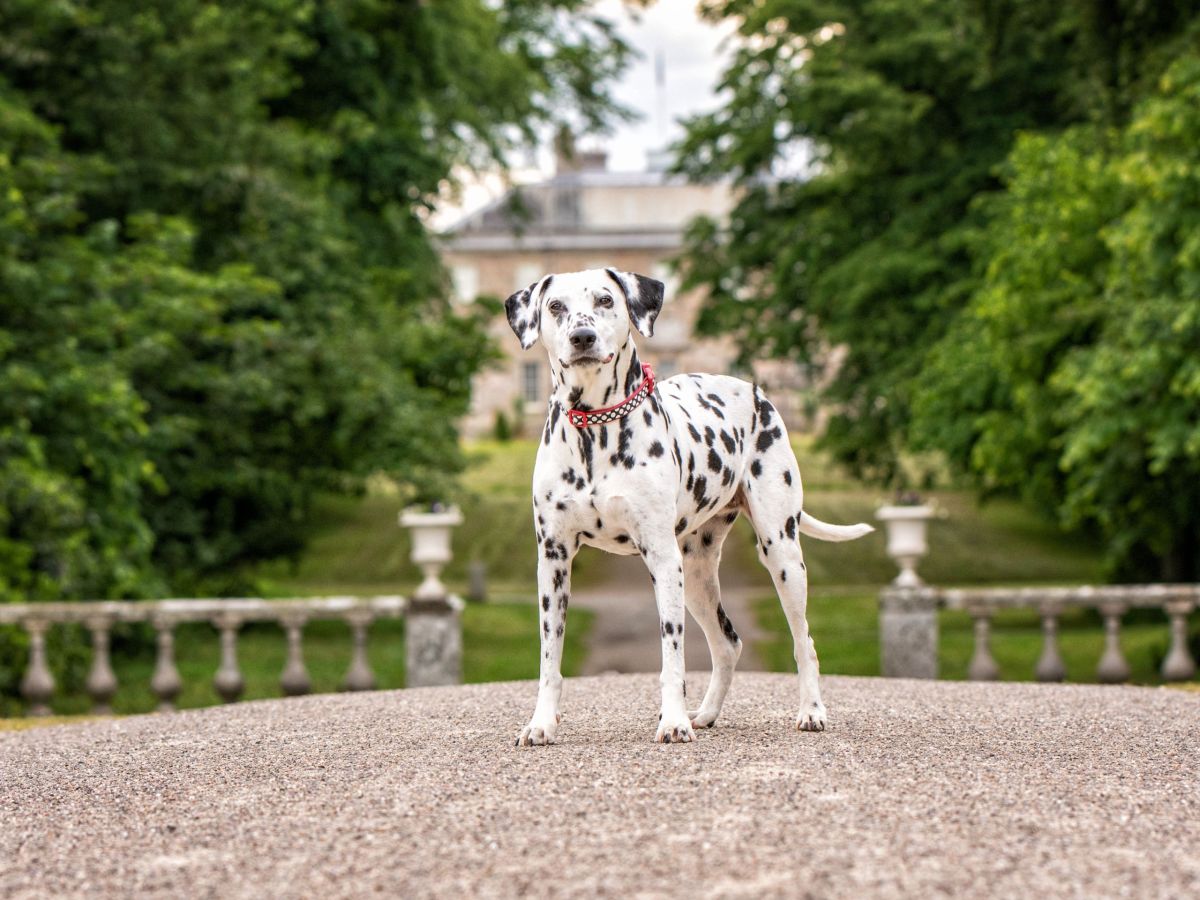 5. Unique high-quality products made in the UK
After your session, you will want to show off your photographs by decorating your home with beautiful portraits, full of emotion and character. All of my beautiful products (for example acrylics, aluminium, framed prints, image boxes, albums) are handmade by specialist suppliers here in the UK, only using the highest quality materials and craftsmanship. Ensuring that your artwork is truly an heirloom keepsake piece that will be admired for generations.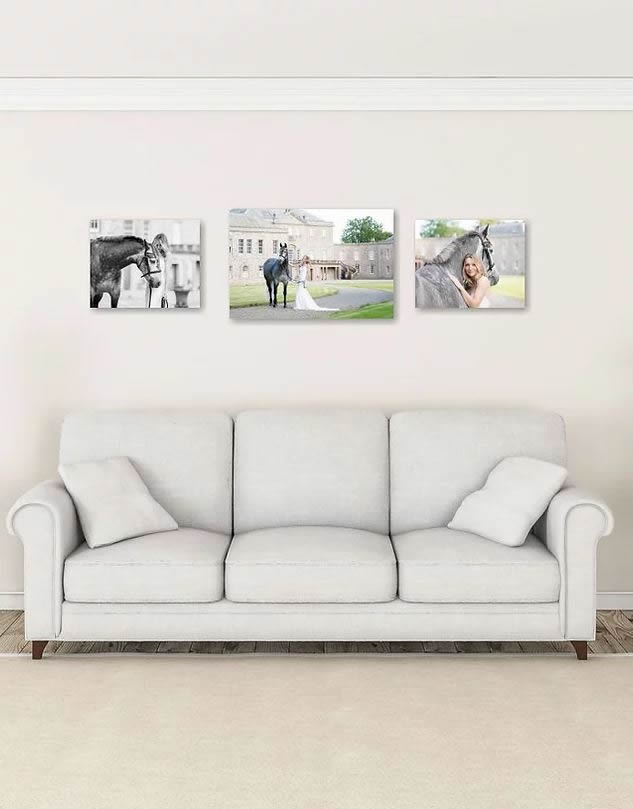 6. Black Dogs and Horses
Our black furry friends are notoriously difficult to photograph! If you have a black dog or horse, you might have experience with that. Does your black dog or horse look like a black blob in your images?
I can help with that! I'll take away all stress and worries when photographing black animals. Creating portraits and action shots that are full of detail and show off your black furry companion in all their glory!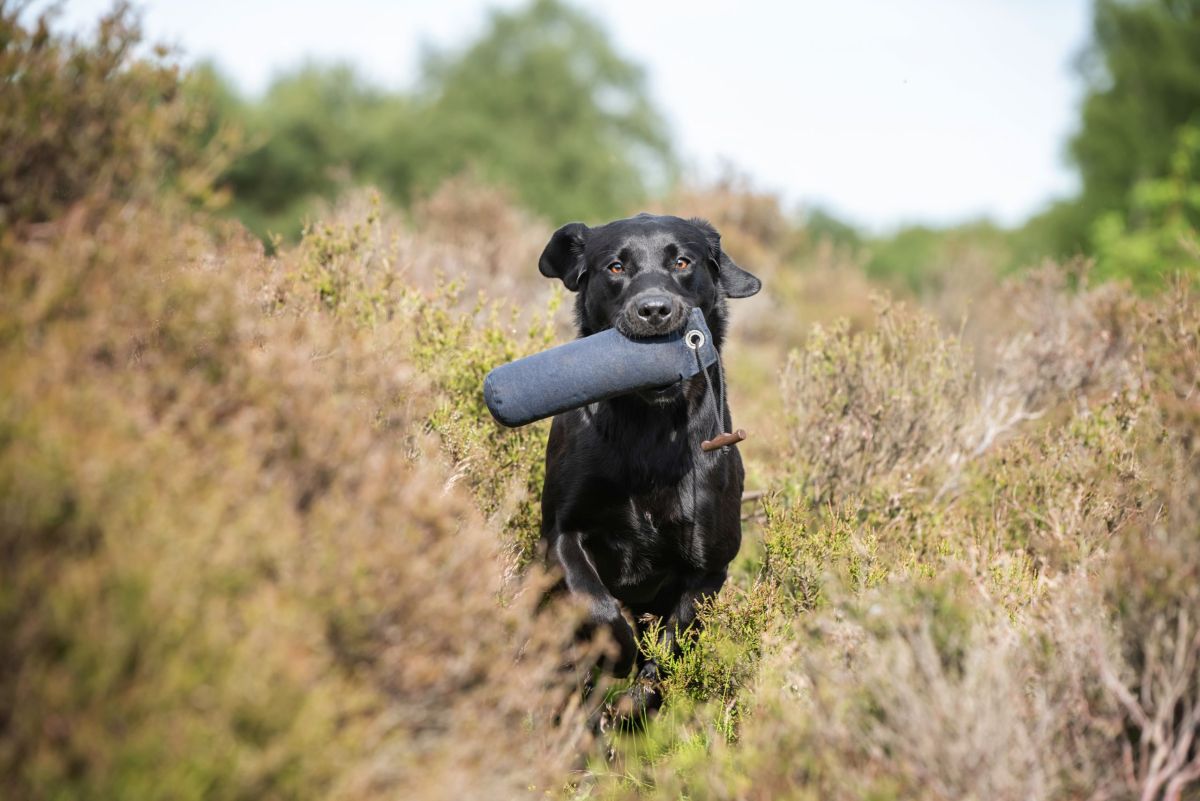 7. They are part of the family
We are quite used to having professional photos taken with our spouses or families. Why not honour your beloved furry friend with a quality photoshoot as well?
Dog and Equine photography is just as artistic in lighting and backdrops as family portraits. Imagine a wide range of images, from action shots, super-cute expressions and perfectly posed portraits. Now imagine one (or more) of these beautiful images enlarged and framed, ready to be displayed in your home.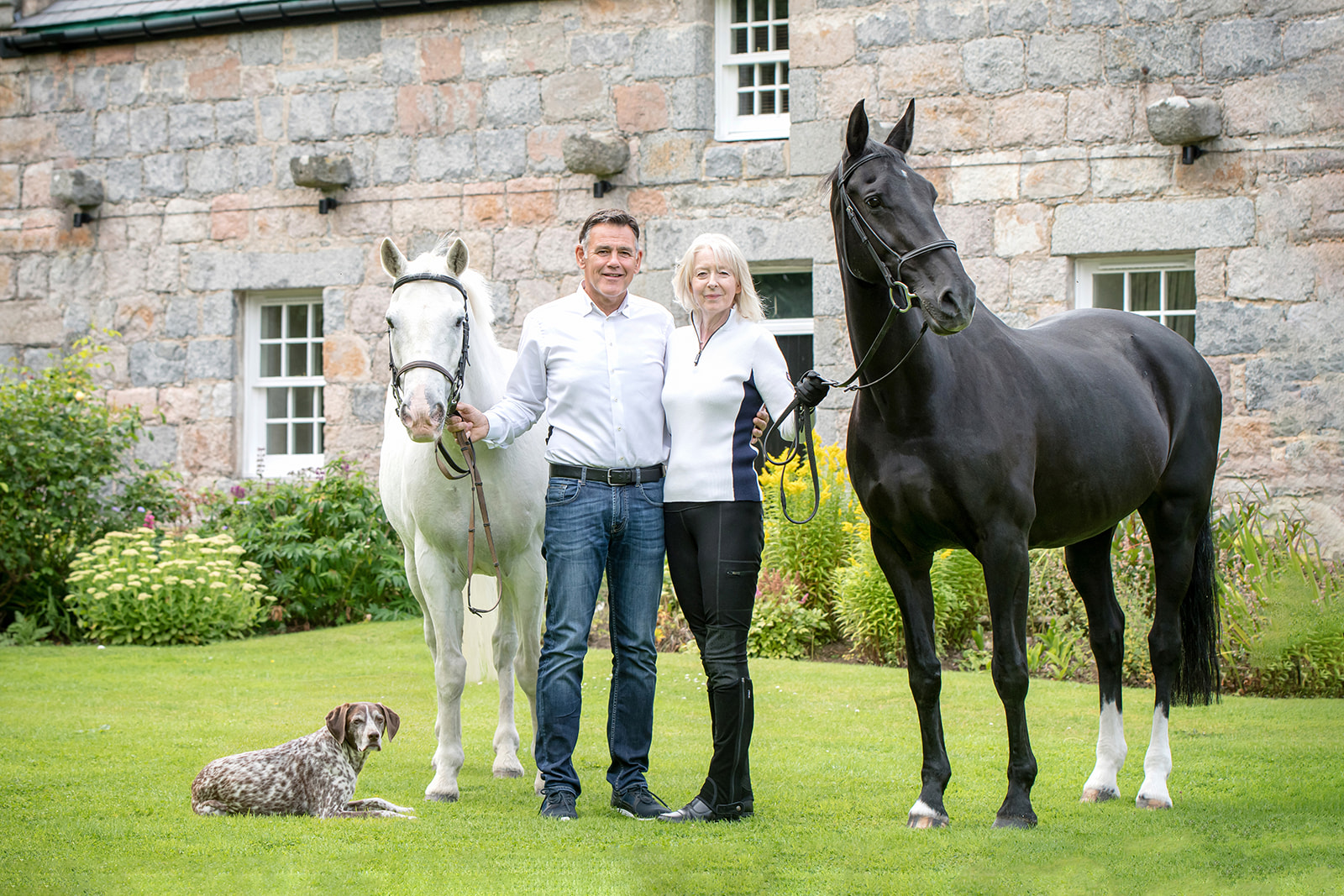 8. You can choose from a large range of beautiful flawless images
You probably already have hundreds, if not thousands of adorable photos of your dog or horse on your phone, but do they have the wow factor? As a professional dog and equine photographer, I have the training, a bag full of equipment, years of experience, and the suppliers to produce gallery-quality portraits every time. Together we will plan your perfect photo session. During the session, I will put our game plan into action, thinking about lighting, colours, composition, posing and much more, which will result in images that you will love for years to come.
Plus, I will also take care of fine-tuning your photographs: i.e. cropping, colour correction, enhancing, removing leads, eye boogies, people or objects in the background, etc.
Everything to create a beautiful piece of art, that you will be proud to display in your home.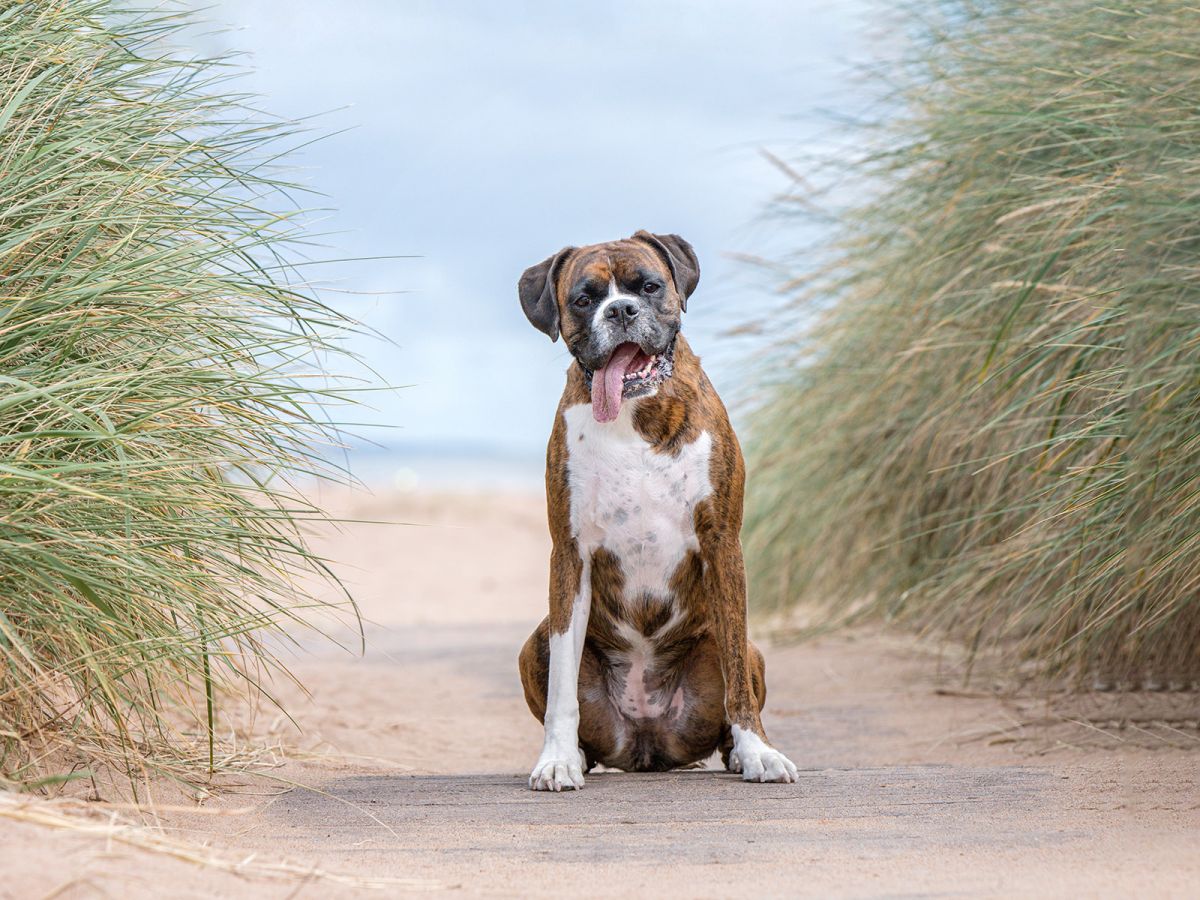 9. Strengthen your bond with your furry friend
In my photo sessions, you don't just blankly stare at the camera. The sessions are designed to have fun and strengthen your bond, reconnect, and create beautiful memories together. Plus these memories live on through gorgeous artwork that decorates your home.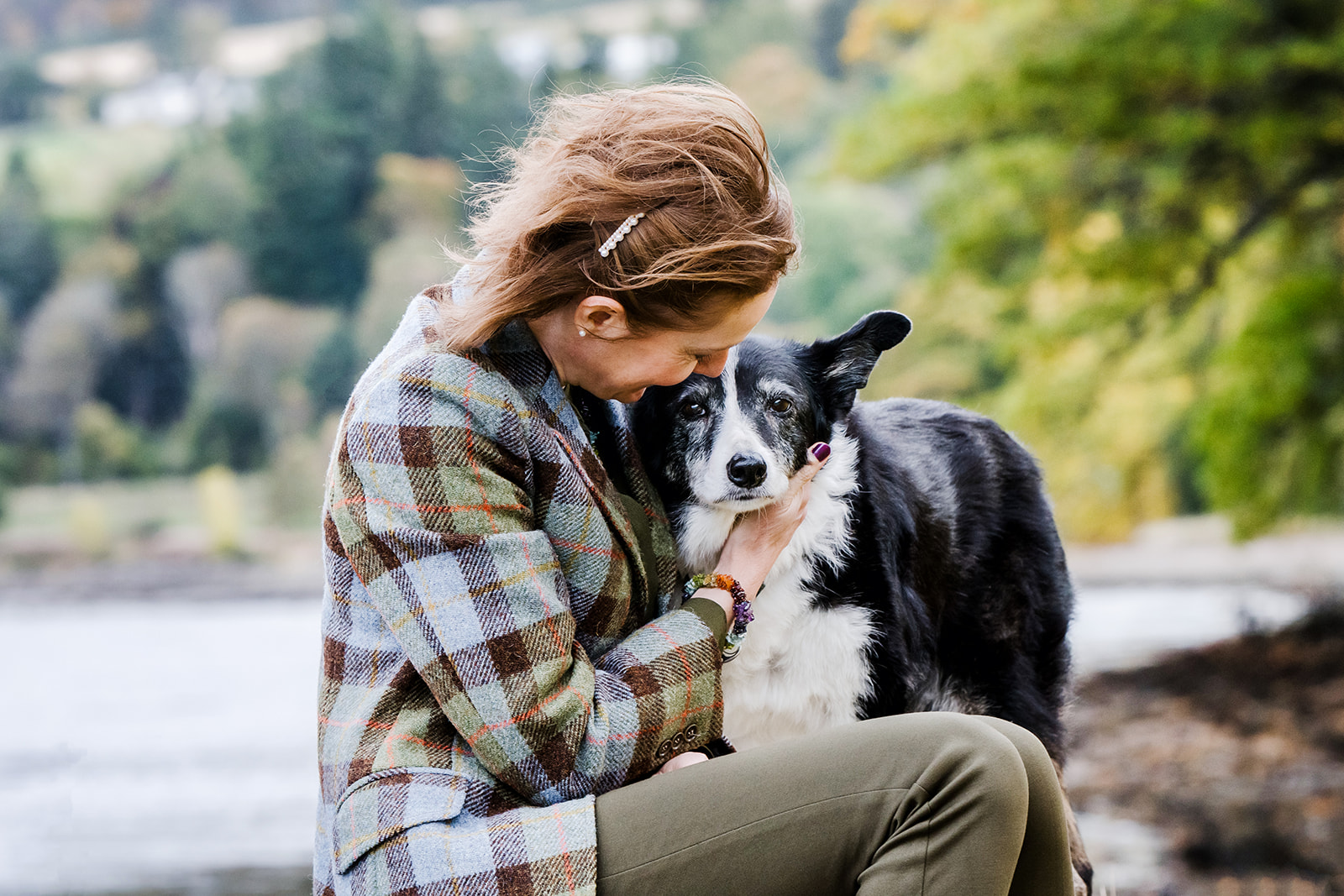 10. Memories are priceless
Dog and Equine Photography is of course a bit of a luxury, but once you capture those moments with your animal friend, you'll have them forever and will have no doubt of their worth. We all return to photos from time to time when we feel nostalgic: photos of when we were kids, when we had that amazing holiday, the Christmas morning when the grandparents were still with us, our wedding day.
Photos immortalise that moment in time, that split second, that memory. So, memories are not only priceless; they tell the story of our life. And our animals are an important part of that life!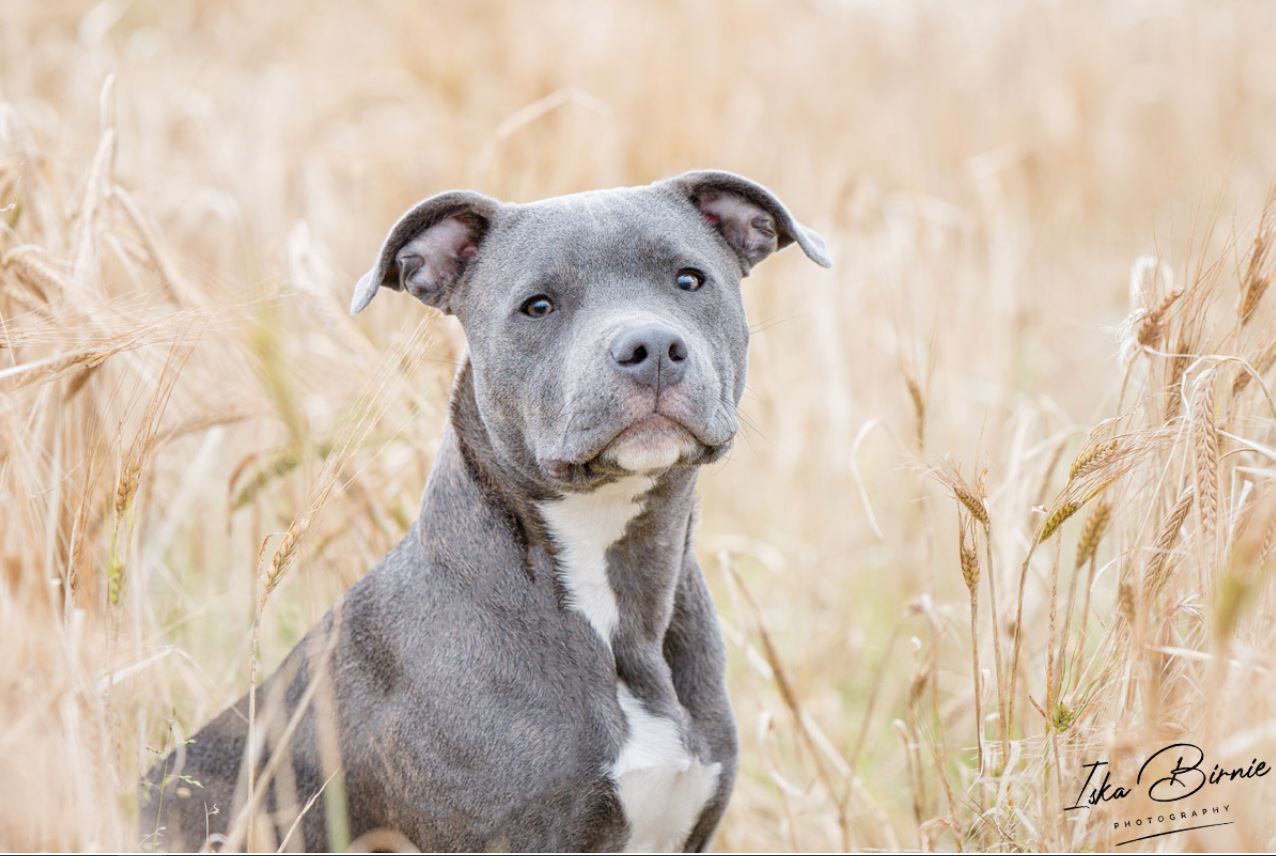 PS. Here are a couple of bonus reasons…
Backups and backups of backups
As soon as I return home from a photo session, I back up all images multiple times – even before I start the post-processing! This will give you the peace of mind that no images will get lost and even if you decide to order more prints years after your photo session, you know you can come back and your photos will still be there.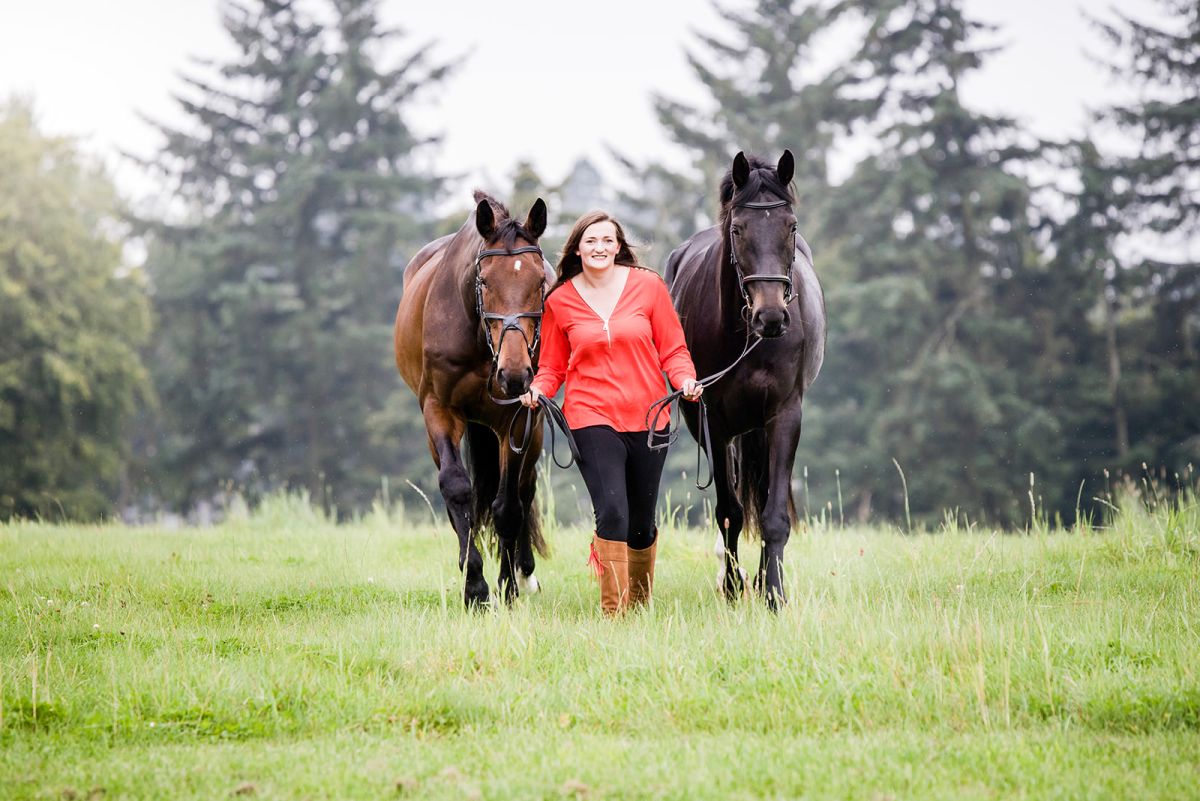 Brand images for animal professionals
If you are a dog or equine business owner or entrepreneur, you need high-quality marketing materials, including great images that make you stand out from the crowd. A picture says more than 1000 words, so what do the images on your website and social media channels say about you?
I can help you increase your online visibility, by creating a bank of beautiful on-brand images, that tell your ideal client who you are, what you do and what you stand for. Imagine never running out of social media content ideas again!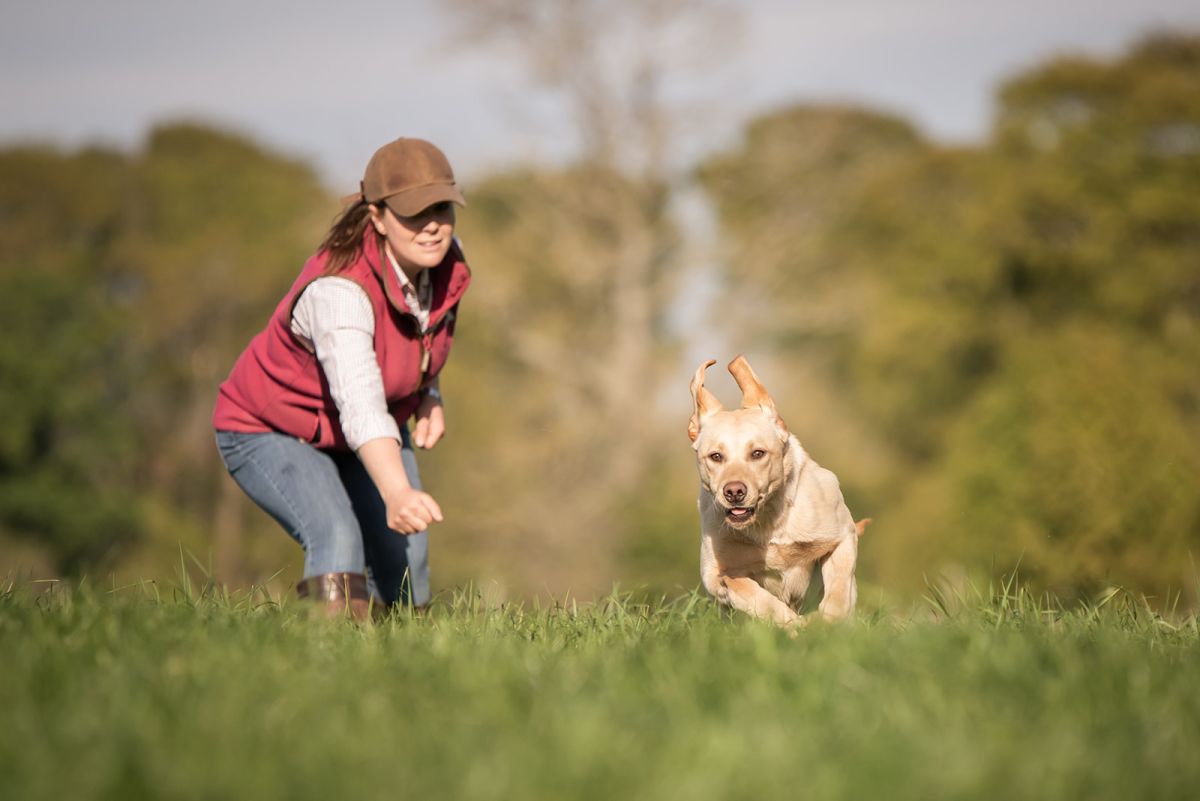 There you have it, my top 10 reasons to book a professional dog and equine photographer to photograph your dog and/or horse.
So, what are you waiting for? Get in touch to book your session or to arrange your complimentary consultation. I'd love to hear all about you and your dog or horse and what makes them so special!
Thank you for visiting my blog, I hope you enjoyed it!
Lots of Love, Iska xx