Ashley Rocked the Frock at Newburgh Beach
EQUINE PHOTO SESSION
What's Rock the Frock? I'm glad you asked, I love a Rock the Frock photo session!
They are tons of fun! We meet at a great location, you get to wear your beautiful wedding dress again – without having to worry about getting it dirty and we create amazing images for you to show off and cherish forever.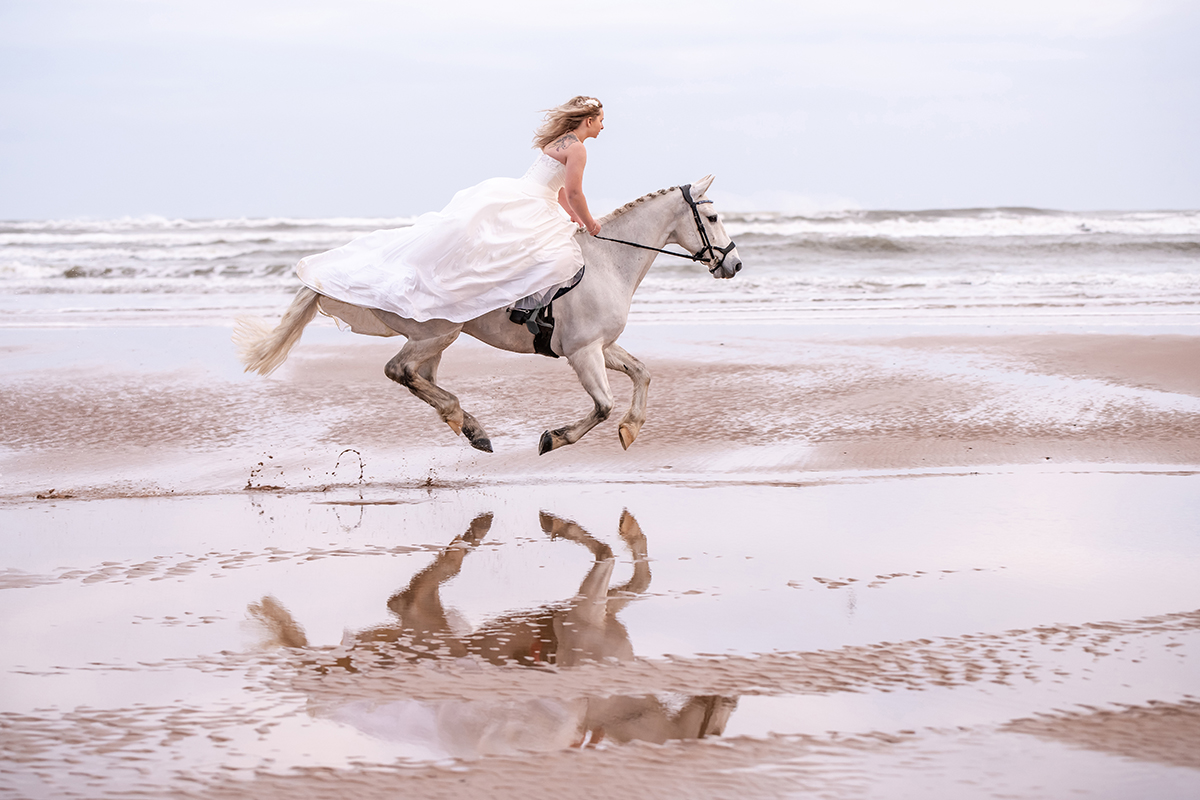 Ashley decided to have her Rock the Frock session with gorgeous horse Seb at Newburgh Beach. We met in the car park on a cold and grey January morning; tacked up Seb, strapped Ashley into her dress, got her on the horse and off we went, Ashley's husband Ross came along to give us a helping hand. We were definitely the attraction of the day, with many people stopping to take photos themselves.
After a little warm-up for Seb, I started taking photos of them trotting and cantering along the beach. The riders among us will know the amazing feeling a good gallop along the beach gives us.
In between, we took short breaks for some portrait photos and to let Ashley defrost with a jacket for a little while. At the end of our session, poor Ashley was soaking wet and freezing cold. Regardless of the freezing temperatures, both Ashley and Seb had a lot of fun and so did I.
I hope you enjoyed looking through Kirsty's photos. Please get in touch if you would like to know more about my Rock the Frock sessions or any other photo sessions.  – I'd love to chat.
Lots of Love,
Iska xx