Why Investing in Brand Photography is a great idea
BRAND PHOTOGRAPHY
This blog is all about brand photography and why it is important for your business in 2022.
I will also go over when it might be time to invest in hiring a professional photographer so you can decide if you are ready to take your business to the next level.
A few weeks ago, I put a poll on LinkedIn, asking what's holding business owners back from booking a professional brand photography session. The results were very clear: The top response was 'budget', with 65%, followed by 'I'm camera shy' with 24% and 'I haven't thought about it with 12%'.
This blog is all about the benefits of brand photography and why investing in it is a good idea.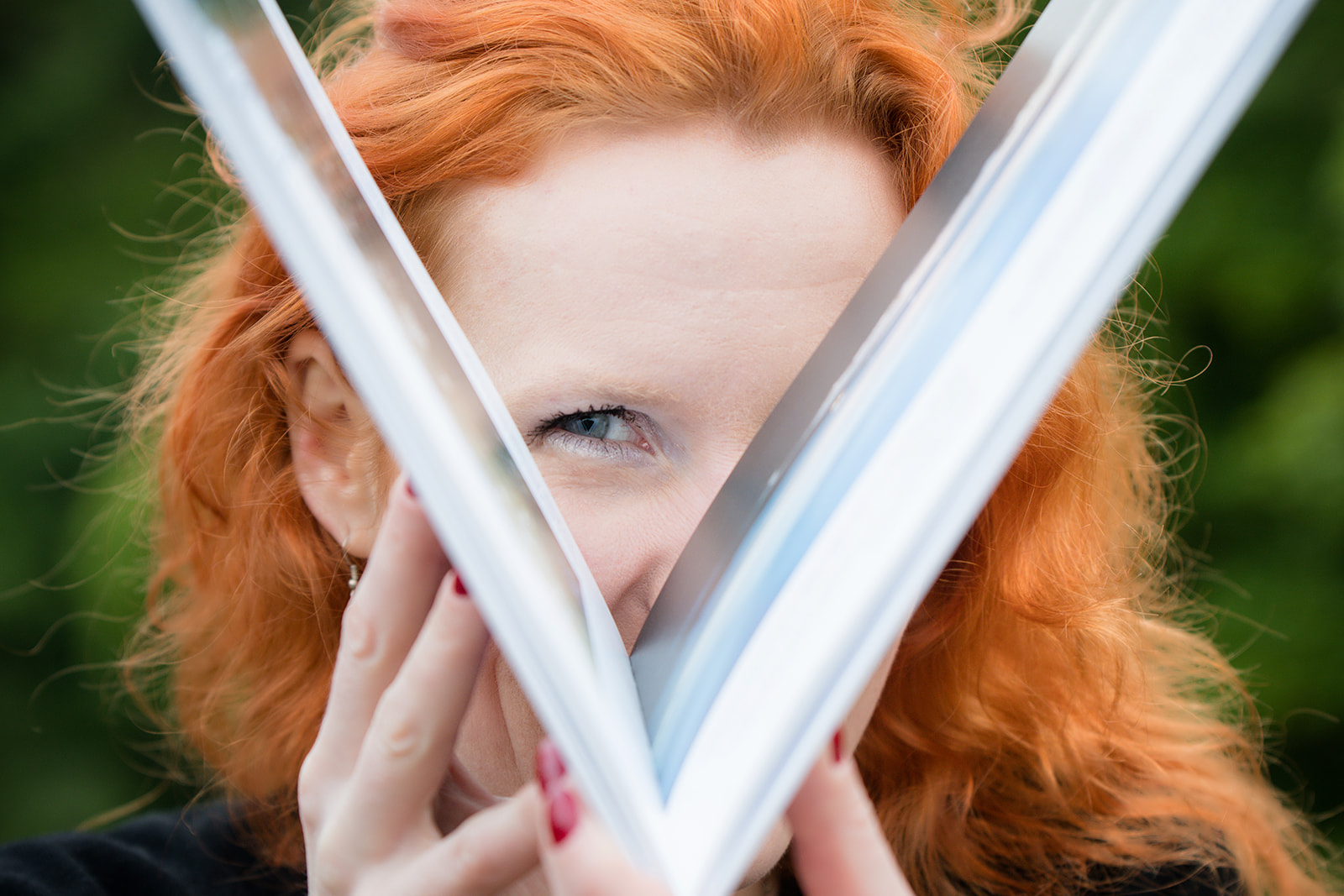 What is brand photography?
Ok, let's back up a little. Brand photography is the art of creating a bank of beautiful on-brand images for yourself and your team to use across all your marketing channels and PR purposes. After receiving your professional photographs, you can upload them to your website as part of the home page, the about me section, and more. You can also swap out your old profile pictures for some bright, captivating images to make you look friendly and approachable.
To find out more, head over to this blog: Brand Photography more than 'just' a Headshot
Benefits of professional brand photography
1. It gives a sense of quality and professionalism
Quality photographs add a sense of professionalism to your website and other marketing tools. Although it may feel like you can get away with using some older photos of you from a family gathering or the selfies from your smartphone, the value that quality portrait photography can have on your brand is immeasurable. Hiring a professional for a few hours can ensure that you and your business get the representation you deserve.
After all, poor-quality images can signal to your potential clients that you are trying to cut corners in your work, which is not the impression you want to give. On the other hand, investing in professional photographs can help communicate trust to your audience and help potential customers feel that you are the right person for their job.
2. It helps you stand out from the competition
Adding an image to your social media posts and articles can increase views by an average of 94%. Therefore, including high-quality photos can captivate attention and help you stand out, even in a saturated market. Did you know that LinkedIn profiles with a profile photo receive 21x more views?
3. Position yourself as the expert in your field
Brand Photography helps to connect with your existing and potential customers and clients, you may also find that the use of high-quality professional images allows you to elevate the perceived value of your brand. E.g. if you are an expert or someone willing to go that extra mile for your clients, an image can make your business and what it stands for – stand out in a crowded marketplace.
4. It helps maintain a consistent brand image
Having a consistent brand image of yourself and your business on all pages of your website, social media pages, and other marketing materials can increase the know, like, and trust factor between you and your audience.
For more on a consistent brand image, head over to my blog: The know like and trust factor
When is the right time to update your brand photography?
Here are a few instances when you might be at the right point in your business journey to invest in brand photography with a portrait professional:
You're planning and designing your new website.

You're revamping your current website.

You're bringing a new product or course to the market or expanding your services.

You're undergoing a re-brand and want to give your business a facelift.

You have changed your appearance significantly since your last photo shoot.

Your brand or personal story is gaining media attention.

You want to increase your engagement on social media.

You're experiencing a dip in business. Investing in you and your business is important to back on track.
Brand Photography from my clients perspective
Testimonial from Emma Mitchell, Eris Business Services
'Never work with animals they say, but Iska has a magic touch with them and people. If you want your business and you to look professional on-screen or in printed materials get your photo's done professionally and I would highly recommend Iska Birnie Photography to do it for you. And here's why…
Iska is organised, caring, kind, shows empathy and she is extremely professional. She will make you feel comfortable, so you get the best out of the shoot. She can't fix the weather if you want an outdoor shoot, but she will make the most of what she is faced with. She is a problem solver too, so when my dog, Cloutie, just wanted to get back in the car, Iska gave her a break, and then Cloutie came round to the idea of posing for the camera.'
You can find more kind words from my clients on my website: www.iskabirniephotography.co.uk/personalbranding
Conclusion
Brand Photography will give you a bank of beautiful on-brand images to use throughout all of your marketing, you'll never be stuck for content ideas. Saving you time and money, as you won't need to search for stock images or selfies ever again.
It will help you build the know like and trust factor, and show your audience that you are passionate about your business and that you are the expert in your field. Ultimately it can potentially help you attract more clients and make more money.
Ready to invest in your business? Here's what to do next!
Now you know why brand photography is so powerful for your business, when you should start thinking about booking, and when to invest in your next brand photography session. Here's one last tip: Research your photographer! Head over to my blog, to find out what's important when it comes to choosing your photographer: How to find the perfect photographer for you
Keen to work with me? Shoot me a message (pardon the pun, haha). We can have a chat about the options and help move your business in the right direction by securing your collection of high-quality images that can help you connect with your audience.
Fancy finding out more? Give me a shout, I'd love to hear all about you and your business and show you how I can help you elevate your brand with a brand photography session. Please get in touch to arrange a complimentary consultation. 
Lots of Love, Iska xx